Don Omar Presents – MTO 2 New Generation (iTunes Version)-2012
Description: 2012 release from the king of Reggaeton. Don Omar Presents MTO2: New Generation includes 12 tracks and features special appearances by members of El Orfanato Music Group including Nati Natasha and Syko as well as other guest artists. The album includes the single 'Dutty Love' and the track 'Hasta Que Salga el Sol', the official song for Sol Beer in Mexico.
Track List: 1 Hasta Que Salga el Sol 2 Zumba 3 Dutty Love (feat. Natti Natasha) 4 Slow Motion (feat. Syko) 5 FML (F*** My Life) [feat. Vinny Venditto] 6 No Sigue Modas a.k.a. Ella No Sigue Modas 7 Así Es Que Es (feat. Syko & Pina Carmirelli) 8 Flor de Campo 9 Mi Nena (feat. Zion y Lennox) 10 Dame una Llamada (feat. Syko) 11 La Llave de Mi Corazón (feat. Yunel Cruz) 12 FML (F My Life) [feat. Vinny Venditto] 13 Tus Movimientos (feat. Natti Natasha) 14 A Lo Mejor Ya Es Tarde (feat. Syko) + Digital Booklet – Don Omar Presents MTO2: New Generation
Release Name: Don_Omar_Presents-MTO_2_New_Generation_(iTunes_Version)-2012
Genre: Reggaeton y Hip-Hop, Music, Latino
Label: ℗ 2012 Machete Music
Format: m4a – pdf Size: 115 MB S
tore Date: May 01, 2012
Wanting – Everything in the World (iTunes Version)-2012
Description: Vancouver-based singer-songwriter, Wanting, releases her first full-length studio album, Everything In The World, on Nettwerk Records. Wanting, a self-taught musician with a voice similar to that of Chantal Kreviazuk, Anna Nalick, and Christina Perri, has been recognized in the early stages of her career. Having already sound-tracked the upcoming Chinese film Love in the Buff, appeared on a Mercedes Benz sampler, and amassed combined views of millions on Chinese YouTube, she is an artist to be on the lookout for. Wanting's piano-swept music has won a following because her compositions pop musings that plumb emotion & resonate universally. The lilting first single "Life Is Like a Song" is a reflection on life s ebbs and flows and the cascading song "Drenched," is about surrendering oneself to love. Meanwhile, "You Exist in My Song," sung in Mandarin, is about old friends alive in one s thoughts.
Track List: 1 Life Is Like a Song 2 Drenched 3 Anxiety 4 Hideaway 5 Hand Hold 6 Jar of Love 7 Star in You 8 Shell 9 Everything in the World 10 Admit 11 Today 12 You Exist in My Song 13 You Exist In My Song [Demo Version]
Release
Name: Wanting-Everything_in_the_World_(iTunes_Version)-2012
Genre: Pop, Rock
Label: ℗ 2012 Nettwerk
Format: m4a
Size: 91.7 MB S
tore Date: Apr 24, 2012
Keane – Strangeland (iTunes Deluxe Video Version)-2012
Description: 2012 release, the long-awaited fourth album from the British Pop band. Keane is singer Tom Chaplin, drummer Richard Hughes, keyboardist Tim Rice-Oxley and bassist Jesse Quin. Four years have elapsed since Keane's last album Perfect Symmetry; two since Night Train, the EP which followed its three full-length predecessors to the top of the British album charts, securing them a place in pop history. If Keane's feverishly loyal fan base wondered what the group's next album would sound like, they weren't the only ones. In the eight years following the release of 2004's 9x platinum Brit award winning Hopes & Fears, every Keane album has marked a clear progression from the previous one: the anxious emotional terrain mapped out by Under The Iron Sea to the iridescent poptimism of Perfect Symmetry. Strangeland was produced by Dan Grech (Radiohead, The Vaccines, Howling Bells), recorded at Sea Fog, Keane songwriter/pianist Tim Rice-Oxley's studio in South Downs, UK.
Track List: 1 You Are Young 2 Silenced By the Night 3 Disconnected 4 Watch How You Go 5 Sovereign Light Café 6 On the Road 7 The Starting Line 8 Black Rain 9 Neon River 10 Day Will Come 11 In Your Own Time 12 Sea Fog 13 Strangeland 14 Run With Me 15 The Boys 16 It's Not True 17 Silenced By the Night (Acoustic) [Music Video] 18 The Starting Line (Acoustic) [Music Video] 19 Sovereign Light Café (Acoustic) [Music Video] 20 Disconnected (Acoustic) [Music Video] 21 Watch How You Go (Acoustic) [Music Video] 22 Trailer 1 [Music Video] 23 Trailer 2 [Music Video]
Release Name: Keane-Strangeland_(iTunes_Deluxe_Video_Version)-2012
Genre: Rock, Alternative Rock
Label: ℗ 2012 Universal Island Records
Format: m4a
Size: 423 MB (with MVs) or 116 MB (no MV)
Store Date: 4 May 2012
03-La diferencia
04-Urge
05-A duras penas
06-Me voy a quitar de en medio
07-La ley del monte
08-No vuelvo a amar
09-Por un amor
10-Amor mio
11-Hermoso cariño
12-A pesar de todo 1
3-Aca entre nos
14-Besame mucho
15-Caminemos 1
6-Cruz de olvido
17-El ultimo beso
18-Estos celos
19-Gracias
20-Guadalajara
21-Motivos
Cover Drive – Bajan Style (iTunes Deluxe Version)-2012
Description: 2012 debut album from the Barbados quartet. The fresh-faced group consists of singer/ songwriter Amanda Reifer (20); guitarist Barry "Bar-Man" Hill (22); bassist Jamar "Toast" Harding (18) and drummer/vocalist T-Ray Armstrong (18). Their debut single, 'Lick Ya Down', was a massive summer hit, rocketing straight into the top 10 of the UK charts. Discovered on the back of their acoustic Fedora sessions on You Tube, Cover Drive were signed after releasing just one video. Now splitting their time between Barbados and London, they have already accumulated a huge following which includes celebrities such as The Saturdays, Olly Murs and Chipmunk. Fellow islander, Rihanna was introduced to the group by her cousin who showed her their Fedora sessions on the internet. She then selected the band to open for her at the Barbados leg of her recent `LOUD' tour where they played to over 25,000 people.
Track List:

1 Bajan Style (Intro)
2 Twilight
3 Lick Ya Down
4 Headphones
5 That Girl
6 Sparks
7 Explode
8 Wrongside
9 Can't Live In a World
10 Hurricane
11 I Know You Too Well
12 Bajan Style (Outro)
13 She La La Lay
14 No Breaks
15 Bajan Style (Full Length)
16 Lick Ya Down [Music Video]
17 Twilight [Music Video]
18 Sparks [Music Video]

Genre:
R&B, Pop
Label:
℗ 2012 Global Talent Records Limited
Format:
m4a
Size:
226 MB
Store Date:
07 May 2012
DESCARGAR AQUI
ssip – A Joyful Noise 2012-pLAN9
Description: Ever-evolving and perpetually defying convention, Gossip are back with their fifth studio album, A Joyful Noise, produced by pop genius Brian Higgins (Kylie Minogue, Pet Shop Boys, Girls Aloud). A blend of soul, gospel, rock, funk, disco, punk, passion and rebellion, Gossip is comprised of vocalist Beth Ditto, guitarist Nathan Howdeshell, and drummer Hannah Blilie. Originally formed in Olympia, Washington in 1999, Gossip first garnered attention with the release of their 2006 breakthrough album Standing In the Way of Control. Recorded in both Xenomania, Higgins' studio in England, and KBC Studios in Portland, Oregon, A Joyful Noise stays true to Gossip's trademark brash and unapologetic nature–that is, as true as possible for a band that is constantly reinventing itself and pushing boundaries. Working with Higgins, Gossip sought to create their own brand of pop.
Track List: 01. Melody Emergency 02. Perfect World 03. Get A Job 04. Move In The Right Direction 05. Casualties of War 06. Into The Wild 07. Get Lost 08. Involved 09. Horns 10. I Won't Play 11. Love In A Foreign Place
Release Name: Gossip-A_Joyful_Noise-2012-pLAN9 Genre: Pop Label: Columbia Records Quality: 243 Kbps Avg / 44.1 KHz / Joint Stereo Size: 77.5 MB Rip Date: 2012-05-07 Store Date: 2012-05-14
Willie Nelson-Heroes-2012-pLAN9
Tracklisting: 1. A Horse Called Music (With Merle Haggard) 2. Roll Me Up (With Snoop Dogg, Jamey Johson & Kris Kristofferson) 3. That's All There Is To This Song 4. No Place To Fly (With Lukas Nelson) 5. Every Time He Drinks He Thinks Of Her 6. Come On Up To The House (With Sheryl Crow & Lukas Nelson) 7. Hero (With Jamey Johnson & Billy Joe Shaver) 8. My Window Faces The South (With Lukas Nelson) 9. The Sound Of Your Memory (With Lukas Nelson) 10. Cold War With You (With Ray Price & Lukas Nelson) 11. Just Breathe (With Lukas Nelson) 12. Home In San Antone (With Lukas Nelson) 13. Come On Back Jesus (With Lukas Nelson & Micah Nelson) 14. The Scientist
Release Name: Willie_Nelson-Heroes-2012-pLAN9 Size: 94.66 MB Artist: Willie Nelson Album: Heroes Genre: Country Label: Sony Music Runtime: 58:33 mins
Rita Ora – R.I.P (EP) (iTunes Version)-2012
Description: "R.I.P." is a song recorded by English recording artist Rita Ora and features English rapper Tinie Tempah, from her upcoming debut studio album. The song was co-written by Canadian rapper Drake, while production of the song was handled by Stargate and Chase & Status. Originally written for Rihanna's fifth studio album Loud, the lyrics speak of Rita confronting her boyfriend, telling him to forget about his ex. The song was released as the lead single from the album in the UK and released on 6 May 2012.
Track List:
1 R.I.P. 2 R.I.P. (Gregor Salto Remix) 3 R.I.P. (Seamus Haji Remix) 4 R.I.P. (Delta Heavy Dubstep Remix)
Release Name:
Rita_Ora-R.I.P_(EP)_(iTunes_Version)-2012
Genre:
Pop
Label:
℗ 2012 Roc Nation LLC
Format:
m4a
Size:
42.9 MB
Store Date:
04 May 2012
DESCARGAR AQUI
Karmin – Hello (iTunes Version)-2012
Description: 200 million YouTube views later, Karmin is ready to show the world what they can do with their own kind of music…Swag-Pop! Karmin's Amy Heidemann and Nick Noonan are an unparalleled mix of talent & credibility who have generated unprecedented online consumer response! Karmin ignited the blogosphere last April 2011 when they posted a cover of Chris Brown's "Look at me Now" on YouTube. The clip instantly went viral and became one of YouTube's most viewed videos of 2011. In addition, Karmin was named the 2011 American Music Awards New Media honoree!
Track List: 1 Walking On the Moon 2 Brokenhearted 3 I Told You So 4 Too Many Fish 5 I'm Just Sayin' 6 Coming Up Strong 7 Hello 8 Brokenhearted (Mixin Marc & Tony Svejda Club Remix) 9 Brokenhearted [Music Video]
Release Name:
Karmin-Hello_(iTunes_Version)-2012
Genre:
Pop
Label:
℗ (P) 2012 Epic Records
Format:
m4a
Size:
110 MB
Store Date:
May 04, 2012
DESCARGAR AQUI
VA – Eurovision Song Contest – Baku 2012 (iTunes Version)-2012
Description: New 2012 collection featuring all 42 songs from Albania to Ukraine!
Track List cd1: 01. Suus – Rona Nishliu (Albania) 02. Woki Mit Deim Popo – Trackshittaz (Austria) 03. When The Music Dies – Sabina Babayeva (Azerbaijan) 04. Korake Ti Znam – Maya Sar (Bosnia & Herzegovina) 05. Would You – Iris (Belgium) 06. Love Unlimted – Sofi Marinova (Bulgaria) 07. We Are The Heroes – Litesound (Belarus) 08. Unbreakable – Sinplus (Switzerland) 09. La La Love – Ivi Adamou (Cyprus) 10. Standing Still – Roman Lob (Germany) 11. Should've Known Better – Soluna Samay (Denmark) 12. Kuula – Ott Lepland (Estonia) 13. Quedate Conmigo (Stay With Me) – Pastora Soler (Spain) 14. Nar Jag Blundar – Pernilla (Finland) 15. Echo (You And I) – Anggun (France) 16. Love Will Set You Free – Engelbert Humperdinck (United Kingdom) 17. I'm A Joker – Anri Jokhadze (Georgia) 18. Aphrodisiac – Eleftheria Eleftheriou (Greece) 19. Nebo – Nina Badric (Croatia) 20. Sound Of Our Hearts – Compact Disco (Hungary) 21. Waterline – Jedward (Ireland)
Track List cd2: 01. Time – Izabo (Israel) 02. Never Forget – Greta Salome & Jonsi (Iceland) 03. L'Amore E'Femmina (Out Of Love) – Nina Zilli (Italy) 04. Love Is Blind – Donny Montell (Lithuania) 05. Beautiful Song – Anmary (Latvia) 06. Lautar – Pasha Parfeny (Moldova) 07. Euro Neuro – Rambo Amadeus (Montenegro) 08. Crno I Belo – Kaliopi (Macedonia) 09. This Is The Night – Kurt Calleja (Malta) 10. You And Me – Joan Franka (The Netherlands) 11. Stay – Tooij (Norway) 12. Vida Minha – Filipa Sousa (Portugal) 13. Zaleilah – Mandinga (Romania) 14. Nije Ljubav Stvar – Zelijko Joksimovic (Serbia) 15. Party For Everybody – Buranovskiye Babushki (Russia) 16. Euphoria – Loreen (Sweden) 17. Verjamen – Eva Boto (Slovenia) 18. Don't Close Your Eyes – Max Jason Mai (Slovakia) 19. The Social Network Song (Oh Oh – Uh-Oh Oh) – Valentina Monetta (San Marino) 20. Love Me Back – Can Bonomo (Turkey) 21. Be My Guest – Gaitana (Ukraine)
Release Name:
VA-Eurovision_Song_Contest-Baku_2012_(iTunes_Version)-2012
Genre:
Pop
Label:
℗ 2012 CMC Entertainment A/S / Universal Music
Format:
m4a
Size:
264 MB
Store Date:
01 May 2012
DESCARGAR AQUI
Usher – Lemme See (iTunes Version)-2012
Track List: 1 Lemme See (feat. Rick Ross) Release Name: Usher-Lemme_See_(iTunes_Version)-2012 Genre: R&B/Soul Label: ℗ 2012 RCA Records Format: m4a Size: 8.47 MB Store Date: May 08, 2012
2 Chainz – No Lie (iTunes Version)-2012
Track List:
1 No Lie (feat. Drake)
Release Name:
2_Chainz-No_Lie_(iTunes_Version)-2012
Genre:
Hip Hop/Rap
Label:
℗ 2012 The Island Def Jam Music Group
Format:
m4a
Size:
8.04 MB
Store Date:
May 08, 2012
DESCARGAR AQUI
Glee Cast – The Graduation Album-2012
Description: The commemorative release captures the bitter sweetness of senior year with the Glee cast's triumphant versions of Queen's "We Are The Champions," Lady Gaga's "Edge of Glory" and Jason Mraz's "I Won t Give Up." Glee fans will get a sneak peek of 8 new songs recorded for the season finale, including Bruce Springsteen s "Glory Days," Beyonce's "I Was Here," Madonna's "I ll Remember," and Green Day's "Good Riddance (Time Of Your Life)." Also included in this collection is the Glee cast's version of "We Are Young" by fun., which debuted at the top of the digital charts. Track List: 01. We Are Young (original by fun.) 02. The Edge of Glory (original by Lady Gaga) 03. I Won't Give Up (original by Jason Mraz) 04. We Are the Champions (original by Queen) 05. School's Out (original by Alice Cooper) 06. I Was Here (original by Beyoncé) 07. I'll Remember (original by Madonna) 08. You Get What You Give (original by New Radicals) 09. Not the End 10. Roots Before Branches (original by Room For Two) 11. Glory Days (original by Bruce Springsteen) 12. Forever Young (original by Alphaville) 13. Good Riddance (Time of Your Life) [original by Green Day] R
elease Name: Glee_Cast-The_Graduation_Album-2012 Genre: Soundtrack, Pop, Rock Label: Columbia Format: m4a Size: 107 MB Rip Date: 2012-05-08 Store Date: 2012-05-15
Tank – This Is How I Feel (iTunes Deluxe Version)-2012
Description: Tank is one of the most recognizable names in modern R&B, known for vivid storytelling and sensual lovesongs. He's an icon in the making, with four albums and eight Grammy nominations under his belt. He's also a singer who carries the torch of masters like Marvin Gaye and Al Green, while redefining R&B for a new decade.
Track List: 1 How I Feel (Intro) 2 Lonely (feat. Chris Brown) 3 Your One 4 Compliments (Interlude) 5 Compliments (feat. T.I. & Kris Stephens) 6 Don't Give Up 7 Nowhere (feat. Busta Rhymes) 8 Off Your Hands 9 This Is How I Feel (Interlude) 10 This Is How I Feel 11 Next Breath 12 Better Than Me 13 Lost It All 14 Underrated (Bonus Track) 15 Crazy (feat. Kevin McCall) [Bonus Track] 16 Underrated
Release Name:
Tank-This_Is_How_I_Feel_(iTunes_Deluxe_Version)-2012
Genre:
R&B/Soul, Rock, R&B
Label:
℗ 2011 Atlantic Recording
Format:
m4a
Size:
160 MB
Store Date:
May 08, 2012
DESCARGAR AQUI
Dead Sara-Dead Sara-2012-MTD
MTD have released the latest album "Dead Sara" by Dead Sara. Music history is rich with rock bands fronted by dynamic duos. Looking to carry on this yin and yang tradition are two talented young women, singer Emily Armstrong and guitarist Siouxsie Medley, who front Los Angeles' Dead Sara – an electrifying four-piece rock band whose supercharged music is propelled by Medley's exhilarating, monster guitar riffs and Armstrong's powerful, wailing vocals.
Tracklisting: 1. Whispers & Ashes 3:51 2. We Are What You Say 3:04 3. Weatherman 4:21 4. Dear Love 4:17 5. Monumental Holiday 2:40 6. I Said You Were Lucky 3:55 7. Face To Face 4:30 8. Test On My Patience 3:10 9. Timed Blues 3:38 10. Lemon Scent 4:22 11. Sorry For It All 4:48 Release Name: Dead_Sara-Dead_Sara-2012-MTD Size: 83.18 MB Artist: Dead Sara Album: Dead Sara Genre: Rock Label: Pocket Kid Runtime: 42:36 min
Bob Marley – Marley (iTunes Version)-2012
Description: Reggae's most transcendent and iconic figure, Bob Marley was the first Jamaican artist to achieve international superstardom, in the process introducing the music of his native island nation to the far-flung corners of the globe. Marley's music gave voice to the day-to-day struggles of the Jamaican experience, vividly capturing not only the plight of the country's impoverished and oppressed but also the devout spirituality that remains their source of strength. His songs of faith, devotion, and revolution created a legacy that continues to live on not only through the music of his extended family but also through generations of artists the world over touched by his genius.
Track List: 1 Keep On Moving
2 African Herbman
3 Sun Is Shining
4 Brain Washing
5 Don't Rock My Boat
6 Lively Up Yourself
7 Mr. Brown
8 Stand Alone
9 Soul Rebel
10 Rainbow Country
11 Duppy Conqueror
12 Fussing & Fighting
13 400 Years
14 Stop the Train
15 Put It On
16 Caution
17 Treat You Right
18 Soul Almighty
19 Riding High
20 Memphis
21 Do It Twice
22 Back Out
23 Natural Mystic
24 Kaya
25 Go Tell It On the Mountain
26 Sun Is Shining (Smoke Out Dubstep Mix)
27 Mr. Brown (Dubstep Remix)
28 Don't Rock My Boat (Dubstep Remix)
29 Soul Rebel (Dubstep Remix)
30 African Herbman (Dubstep Remix)
Release Name: Bob_Marley-Marley_(iTunes_Version)-2012
Genre:
Reggae
Label:
℗ 2012 Goldenlane Records
Format:
m4a
Size:
201 MB
Store Date:
Apr 17, 2012
DESCARGAR AQUI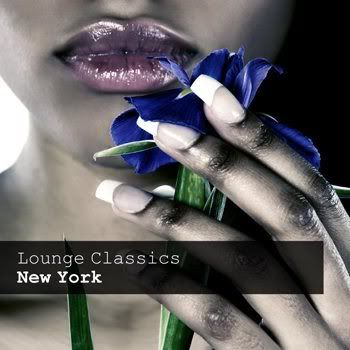 Va - Lounge Classics New York | 2012 Lounge | MP3 | 320 Kbps | 334 mb
Liste des titres:

01. Garnica - Las Alianzas (Original)
02. Alla Farmer - Futuristique (Original)
03. Deephonia - Sentimi (Original)
04. Threestyle - New Summer Lounge Album (Album Mix)
05. Blue Wave - The Fragrance Of Life (Original Mix)
06. Arrojas - Destinations (Original Mix)
07. Arrojas - Destinations (Original Mix)
08. Cane Garden Quartet - Erotisme (Original Mix)
09. Shoshon - Orange Sunrise (Maxi Single)
10. Q.q.q., Velva Johnson - Give And Take (Original Mix)
11. Cesar Martinez Ensemble - Cafe De Oriente (Original Mix)
12. Abendrot, Jaxplode - Tiefe (Original Mix)
13. Lord Matteo - Why Don T (Original)
14. L.n.x. - Oderkind (Original Mix)
15. Esteban Garcia, Subworks - Twisted Jazzy (Dub Version)
16. Club Camarillo, Don Gorda Project - Saudade Da Bahia (Original Mix)
17. Sofia Morales - Mirror (Original)
18. Urban Razz Collectiv - I Am Glad You Came (Original Mix)
19. Lo Seen - Once Upon A Time I Was Alone (Original)
20. DJ Riquo - Smooth Moves (Original Mix)
21. Deephonia - News From Amsterdam (Instrumental)
22. Threestyle - NowMaxi (Single)
23. DJ Danilkin - Story (Original Mix)
24. Toni Cataldi - Deep Lounge (Dub Mix)
25. Robin Rush, Edd & Leggz - Worlds Apart (Radioversion)
26. Clapper Priest, Koichi Sakai - Party (Original Mix)
27. Mashtoko - Tokyo Nightlife (Original Mix)
28. Prohibisound, Mr Luke - Free Your Mind (Prohibisound Remix)
29. Miguel Lando - Sylt (Exclusive Mix)

Afrojack and Bobby Burns – Jacked (Radio538) – 31-03-2012 Download this Live Set, DJ Mix from:
DESCARGA AQUI
Guti – Essential Mix – 31-03-2012 Download this Live Set, DJ Mix from:
ABSOLUTE DANCE SPRING | 2012 55 Pistes | MP3 320 Kbps | 2012 | 303 MB
Liste des titres:
CD1
01. Swedish House Mafia vs. Knife Party - Antidote (4:58) 02. Avicii - Levels (Skrillex remix) (7:35) 03. David Guetta feat. Usher - Without You (4:02) 04. LMFAO - Sexy and I know it (7:19) 05. Sebastian Ingrosso & Alesso feat. Ryan Tedder - Calling (Lose my mind) (3:44) 06. Nause - Mellow (8:40) 07. Coldplay - Paradise (Fedde le Grand remix edit) (4:05) 08. John de Sohn feat. Andreas Moe - Long Time (Alex Sayz remix) (5:46) 09. Bob Sinclar feat. Pitbull, Dragonfly & Fatman Scoop - Rock the Boat (5:40) 10. Hampenberg & Alexander Brown feat. Pitbull, Fatman Scoop & Nabiha - Raise the Roof (4:43) 11. Fedde Le Grand - So Much Love (3:41) 12. Louis Sebastian - Rewarded (SoundFactory Airwave mix) (4:07) 13. Rebecca & Fiona - Jane Doe (Adrian Lux remix radio) (6:35) 14. Adrian Lux feat. Lune - Fire (3:19) 15. Kaskade feat. Skylar Grey - Room for Happiness (4:14) 16. Alex Sayz feat. Chirstina Skaar - Falling (WeSmile radio mix) (5:57) 17. Kate Ryan feat. Narco - Broken (3:40) 18. Redd feat. Akon & Snoop Dogg - I'm day dreaming (David May edit) (4:32) 19. Tiësto - Maximal Crazy (6:07) 20. Sandro Silva & Quintino - Epic (4:32) 21. Dada Life - Kick Out the Epic Motherf**ker (4:11) 22. Labrinth feat. Tinie Tempah - Earthquake (7:33)
CD2
01. Loreen - Euphoria (4:04) 02. Danny - Amazing (4:13) 03. Taio Cruz - Troublemaker (7:05) 04. David Lindgren - Shout it Out (3:14) 05. Chris Brown - Turn Up the Music (4:35) 06. Rihanna - You Da One (Dave Audé radio) (3:34) 07. Pitbull feat. Chris Brown - International Love (Darwich & Michael Rune radio remix) (8:33) 08. Darin - Nobody Knows (4:03) 09. Pedro Oliveira - Ai Se Eu Te Pego (Chris Heart Mondo remix) (5:07) 10. Sean Paul - She doesn't mind (6:07) 11. RJ feat. Pitbull - U know it ain't love (David May edit) (4:08) 12. DJ Antoine feat. The Beat Shakers - Ma Cherie (DJ Antoine vs. Mad Mark 2K12 radio edit) (5:36) 13. Martin Solveig and Dragonette feat. Idoling - Big in Japan (2:20) 14. Sak Noel - Paso (The Nini Anthem) (4:39) 15. Timomatic - Set it off (3:46) 16. Adele - Set Fire to the Rain (Moto Blanco edit) (4:58) 17. Kelly Clarkson - Stronger (what doesn't kill you) (7th Heaven radio edit) (4:32) 18. Nervo feat. Afrojack & Steve Aoki - We're All No One (3:23) 19. Dev & Enrique Iglesias - Naked (5:26) 20. Breathe Carolina - Blackout (4:09) 21. Maskinen - Liv och Död (4:11) 22. Ansiktet - Äckligt (4:50) 23. Michel Teló - Ai Se Eu Te Pego (Nossa Nossa) (4:08)
Kutski – BBC Radio1 – 31-03-2012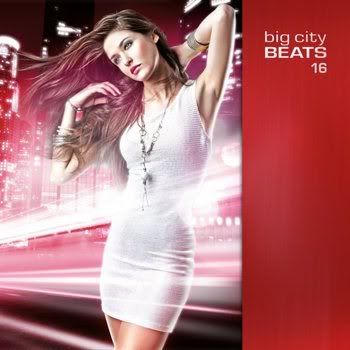 Big City Beats Vol 16 | 2012 Progressive/Electro/Club House | MP3 | 252 Kbps | 458 mb
Liste des titres:
01. Vincent L - Ultimate Dream (Original Mix)
02. Quadrini - Carlow (Original Mix)
03. Lb Sound - Impact (Original Mix)
04. Gianfranco Beppe - Emae (Original Mix)
05. The Reverse - In The Sunshine (Original Mix)
06. Judges S. - Funky Organ (Original Mix)
07. Fellini Dj - Capaccio (Original Mix)
08. William & Jade - Deep Love (Original Mix)
09. De Luca - Cape Town (Original Mix)
10. D Project - Obelisco (Original Mix)
11. David Cevera - Free Fallin' (Original Mix)
12. Spiral - Express From Jupiter (Original Mix)
13. Black Forest - White Whales (Original Mix)
14. Deep Chill - Walking Party (Original Mix)
15. Steven Porter - Obidos (Original Mix)
16. Distance People - Gliwice (Original Mix)
17. Stephane Lazzaroni - While (Original Mix)
18. Optical Funk - Harmonic Sea (Original Mix)
19. Way Out System - Flying Flute (Original Mix)
20. Q.T 8 - Atmospheric Room (Original Mix)
21. Vincenzo Lacerenza - Sahara (Original Mix)
22. Vincent L - Mistery Of All (Original Mix)
23. Lacer - The Night (Original Mix)
24. Deep Chill - My Drama (Original Mix)
25. Dream Controller - The Mistery Of The Noise (Original Mix)